HEaL Conference Spring 2022
Saturday, February 26, 2022
Virtual*   |    interpretación disponible en español
Registration is only open to students currently enrolled in the Junior Doctors Academy or the Doctors Academy in our participating districts and their parent/guardian. Sessions are for both students and parents. Sessions include health topics, financial aid & budgeting, community resources, and more!
REGISTRATION IS NOW CLOSED
PARENTS ARE HIGHLY ENCOURAGED TO ATTEND!
---
SCHEDULE
---
8:30am   Welcome
9:00am   Keynote Speaker & General Session
11:15am  Concurrent Sessions (ability to choose from several options)
12:15pm Bonus Session
​
REMINDER: This is a mandatory event for all Junior Doctors Academy and Doctors Academy students in accordance with the parent/student handbook.
*Conference is virtual per UCSF and FCDPH COVID-19 protocols.
---
Session Descriptions and Join Links 
Disponible en Español
Opening Remarks
Dr Katherine A. Flores, Director, UCSF Fresno Latino Center for Medical Education and Research
9:00 am
KEYNOTE
At the onset of COVID we were sure this new way of life was only temporary. Now, over two years later, we are still in limbo with no clear end in sight. Will this ever end? Will life ever be the same? This session will offer practical tips for maintaining mental wellness and an encouraging word to help us find a way forward.
Dr. Reshale Thomas, PsyD
Clinical Psychologist, Allay Psychological Services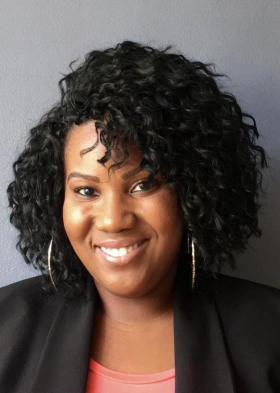 Dr. Reshale L. Thomas is a licensed clinical psychologist and owner of Allay Psychological Services in Fresno, CA and serves as staff clinical psychologist for a skilled nursing facility, providing services to individuals diagnosed with dementia and other related disorders. Dr. Thomas completed her bachelor's degree in psychology and minor in piano performance at Fresno Pacific University in 2009. She went on to Fuller Theological Seminary —Graduate School of Psychology to earn her Master of Arts in Psychology (2012), Master of Arts in Theology and Ministry (MATM) and Doctor of Psychology in Clinical Psychology (PsyD) in Fall of 2015. Dr. Thomas' areas of research and expertise include substance abuse; poverty; multicultural issues; spirituality and health; program planning, development and evaluation; and integrated medical and behavioral health care, each of which aids in her current work. Dr. Thomas is passionate about her work in clergy mental health, and enjoys presenting educational workshops aimed at reducing stigma toward mental illness and treatment in faith communities. When not doing clinical work, Dr. Thomas can be found at the gym or playing, singing and directing music at local churches. Dr. Thomas is also a alum of the Doctors Academy.
10:00 am
Introduction to the Physical Therapy Profession
During the session, Dr. Sarmento and Dr. Ko, both faculty and assistant professors at the Doctor of Physical Therapy program at Fresno State, will discuss the physical therapy profession and how physical therapy can promote health and quality of life.
Dr Caio Sarmento, PT, PhD and Dr Na-hyeon (Hannah) Ko, PT, DPT, PhD
Fresno State University
---
11:15 am Concurrent Sessions    ~Choose which session to attend!~
Enter passcode if asked: heal2022
---
Support for the College-Bound Student
Parents: What can I do to support my student in their educational journey?
Students: What resources and support should I seek?  Gain insight from the stories and experiences shared by those that successfully navigated the admission to higher education.
Presenter: UCSF SJV PRIME
Leticia Rolon, MD, Nephrologist & SJV PRIME Associate Director
Adam Alyafaie, MS1
Noor Chahal, MS1
Pardeep Singh Dhillon, MS1
Bagieng Keophimphone, MS1
Jacob Perez-Stringer, MS2
Fresh Perspective. Tools for a Mind/Body Connection
Snackable Bites. This interactive presentation will have each participant: 1) Nourish. Construct a tasty bite and learn how to focus attention on the senses, to the details of what you are doing, and being present in the kitchen. 2) Move. Explore ways to move in the moment, create your own playlist, and improve your physical health. 3) Living in the Moment. Discover the secrets to being present in midst of the chaos around you.
Presenters: Cyndi Dean, Fresno County Superintendent of Schools Program Coordinator; Charles Clancy, MA, Project Specialist; Jason Wara, MA, Project Specialist
Wise Up! with EECU
This eye-opening experience will definitely give you a glimpse into what it's like to be a college student/adult and have financial responsibilities. You'll learn the difference between gross and net income, what's taken and how much is taken out of your paycheck. You'll then learn to budget to pay life essentials like food, housing and more. Will you have enough money?! Or will you need to wise up and adjust your plan? Come see for yourself - join us on the Wise Up with EECU adventure. 
This presentation is strongly  recommended for high school seniors and their parents.
Presenter: Educational Employees Credit Union, Noemi Valenzuela-Contreras and Joe Doyland, Community Relations Officers
Pharmacists and their role in Mental Disorders   
Who are pharmacists? And how do they play a role in mental disorders? We will be learning about pharmacists and what kind of jobs are available for pharmacists. Then we will explore mental disorders that affect children and adolescents. To tie pharmacists and mental disorders, how does pharmacist help manage the mental disorder and the pharmacology behind it. 
Presenter: California Health Sciences University, Khanh-Uyen H. Duong, Student Pharmacist  P3 
Adrianne Cruz, Student Pharmacist, P3
Jennifer Dang, Student Pharmacist, P3
Francis A. Reyes, Student Pharmacist, P3
Deanna Sweet, Student Pharmacist, P3
Community Resources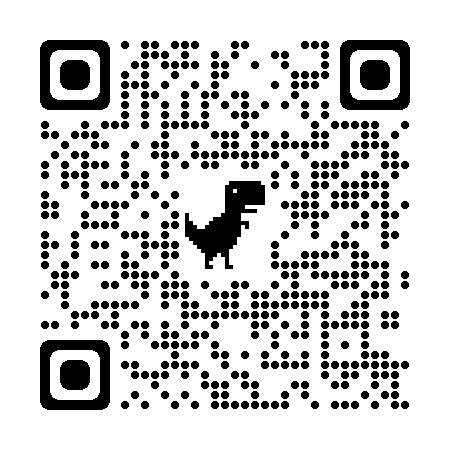 Video: Central California Asthma Collaborative
Video: Alzheimer's Association
VIdeo: Adolescent Family Life Program 
Video: Fresno EOC-California Personal Responsibility Program
VIDEO: Fresno EOC-Community Health Center
VIDEO: Fresno EOC-health education and recruitment transportation team
 *Sessions may change based on presenter availability.
---
12:15 pm Bonus Session
COVID Vaccine Q&A - English and Español
Covid-19 continues to hit hard in communities of color, specifically among Latino and Black communities. During this session we will have a brief overview of how our communities have been impacted. We will go over common myths around the vaccine, updates and describe the difference between a booster and a third dose. Lastly, discuss the vaccine for children and state mandates.
Click here for California vaccine Information 
Solamente en Español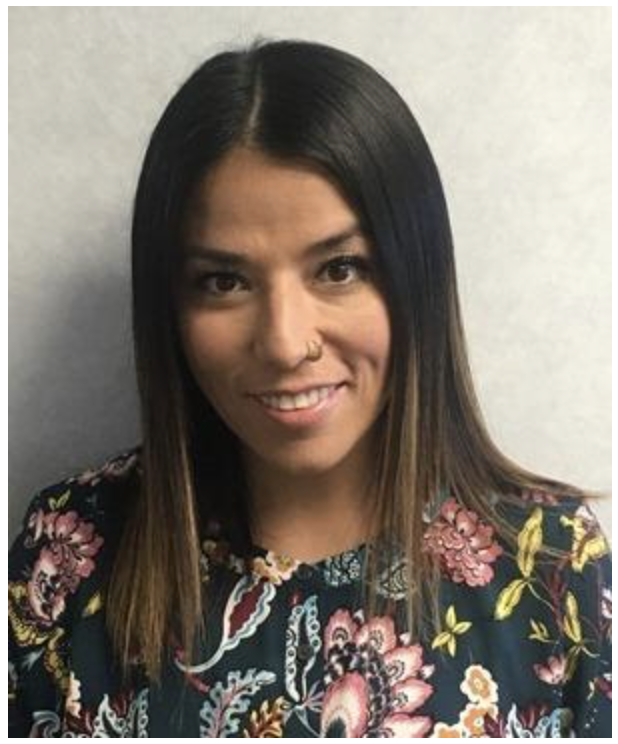 Nancy Anaya, MD MPH 
Dr Anaya was born Mexico City and brought to the United States at the age of one.She was raised in Los Angeles to hard working Spanish speaking parents, who worked in the garment industry. They taught her the power of hard work and "ganas" to become the first in her family to graduate from high school. She attended UCSD for undergraduate degree and met a Latina doctor that made becoming a doctor a reality for her. After working as a high school counselor for Upward Bound this motivated her to apply to medical school. She completed a Post-Bacc program with UCLA/DREW and was accepted to UCI Irvine School of Medicine Program in Medical Education for the Latino Community. She had her first child at the beginning of medical school. With the support of her mom and comunidad, became a doctor as a single mom.  She completed her Emergency Medicine residency and is now at UCSF/San Francisco General Hospital. Consistent throughout her journey to medicine, is that it took a tribe to help achieve her goals, so in turn she continues to work on helping others, from similar backgrounds, see themselves as future doctors.
Since the beginning of the pandemic, she has been working with local community organizations to provide the Latino community reliable and trustworthy information about COVID-19 and the vaccine. 
HAGA CLIC AQUÍ PARA UNIRSE A ESTE TALLER. AGREGA EL CÓDIGO DE CONTRASEÑA SI SE LE SOLICITA.
English Only
Malini K Singh, MD, MPH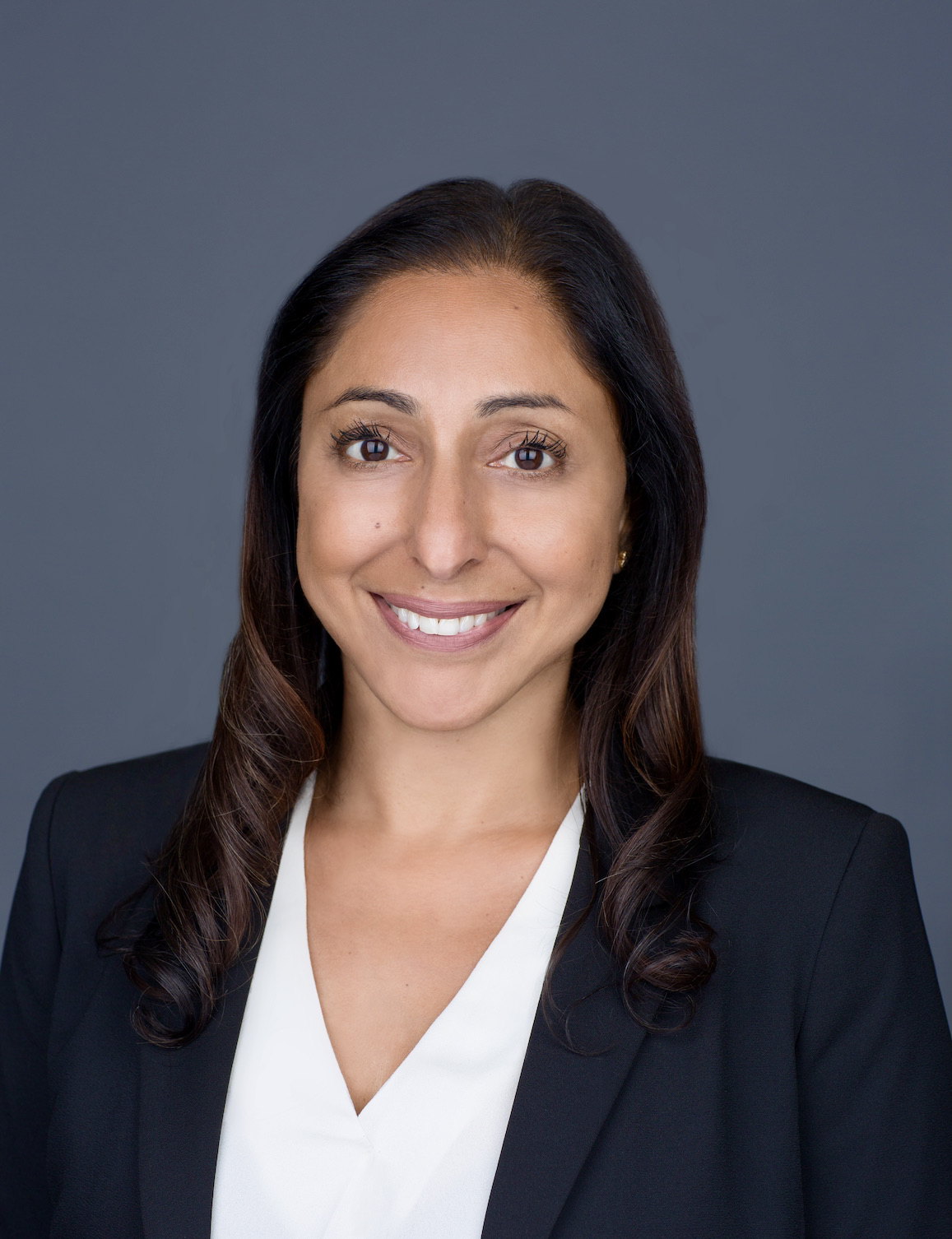 Vice Chief, Zuckerberg San Francisco General Department of Emergency ServicesClinical Professor, Department of Emergency Medicine, UCSF School of Medicine 
Malini K Singh is the Vice Chief of the Department of Emergency Medicine at Zuckerberg San Francisco General Hospital and Professor of Emergency Medicine at UCSF School of Medicine. Dr. Singh is a first generation Indian who was raised in Canada and the US with family roots stemming from Northern India. She went to University of Rochester School of Medicine for medical school and completed her Emergency Medicine residency at Jacobi Medical Center in North Bronx, New York. She completed her MPH from Harvard School of Public Health where she also worked as an Emergency Medicine Attending at the Brigham and Women's Hospital\Harvard Medical School.  She is now at UCSF School of Medicine and Zuckerberg San Francisco General Hospital in a role that involves patient flow, quality improvement and teaching. One of the things she enjoys most about her role as an emergency physician and front-line caregiver is engaging in a number of community outreach activities to help the public better understand how to promote health and prevent disease for both themselves and their communities at large. 
---
Thank you for attending the 2022 HEaL Conference!
We hope that you learned something useful and can apply to your life or in your journey in becoming a health professional. Please take a moment to provide feedback on your experience today. Five names will be drawn from the survey responses to win gift cards for those that wish to participate in the survey.